Creating Closed Captions for your On-Demand/VOD media is easy, just follow the steps described below:
Step-by-step instruction (On-demand media).
1. Create Free account in our system.
2. Go to your dashboard and order captions for your media file.

3. Provide all required information:
Event/ media name for your records,
Publicly available media URL, so we can download it and process,
Event/ media language,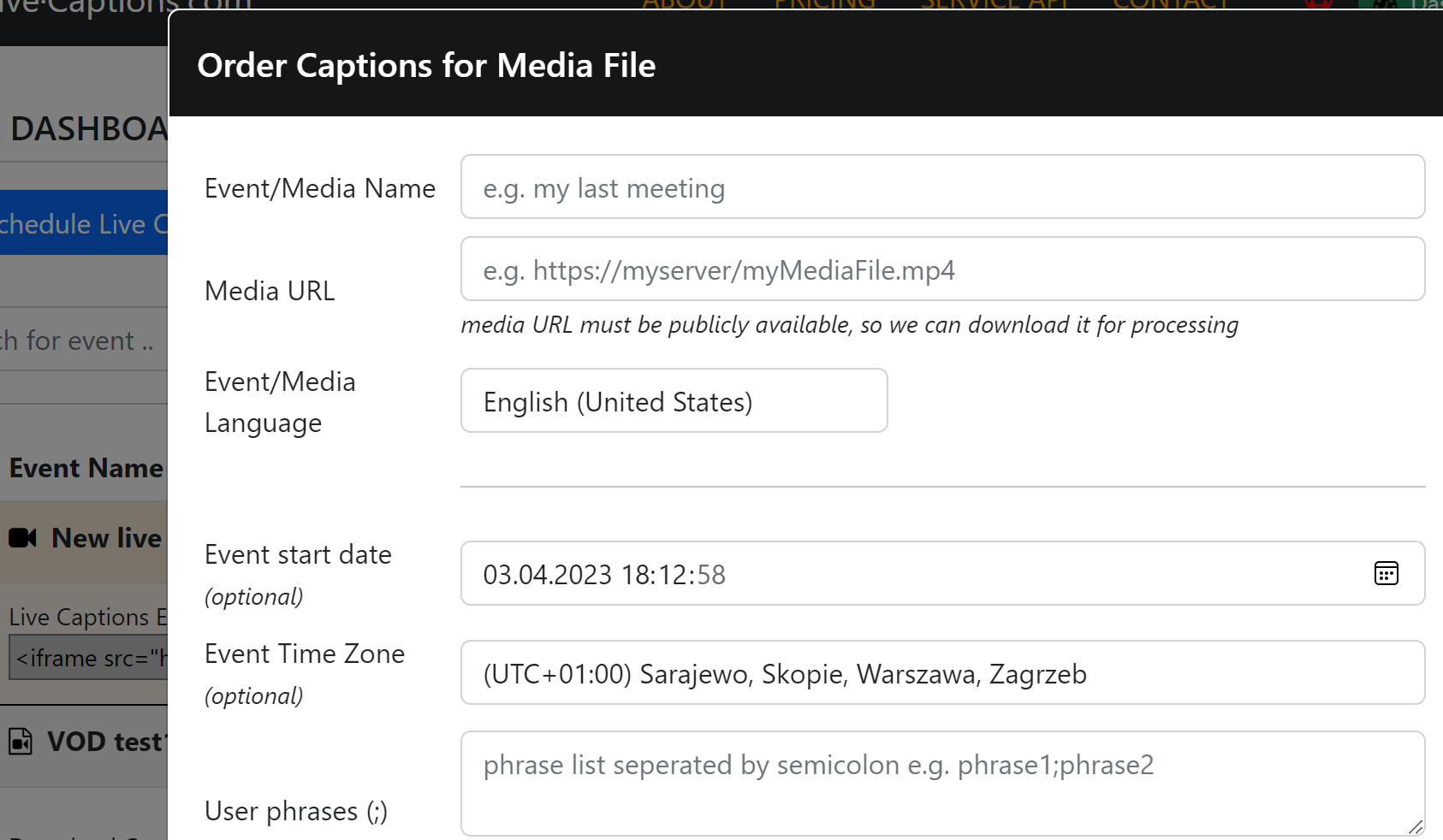 Your media file must be left public if you plan to embed captions/transcript with our player
4. Once your captions are created, you might download WebVTT file to embed it into your player or embed our player containing your captions. You can also configure and embed interactive transcript containing your recorded event data.

Advanced users, might use our programmatic Api in order to seamlessly integrate our service into their website.
If you have any questions related to our service, please contact us!