Scheduling live captions in our system is easy, just follow the steps described below:
Step-by-step instruction (live captions).
1. Create Free account in our system.
2. Configure account information, including your time zone and language.
3. Go to your dashboard and schedule event.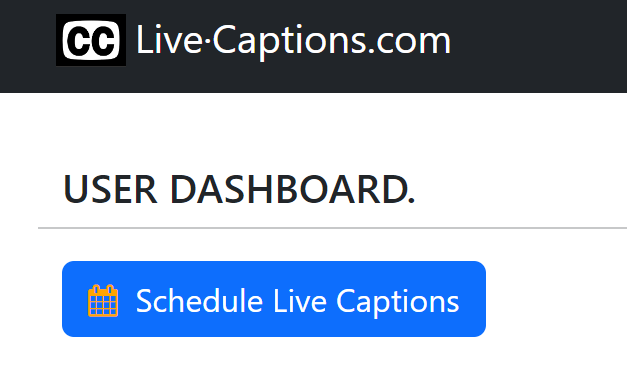 4. Provide all required information:
Event name for your records,
Event start date - our system will start processing your stream at that time,
Event time zone / Event language,
Publishing URL - it should be your streaming server URL with RTMP protocol or HTTPS for HLS,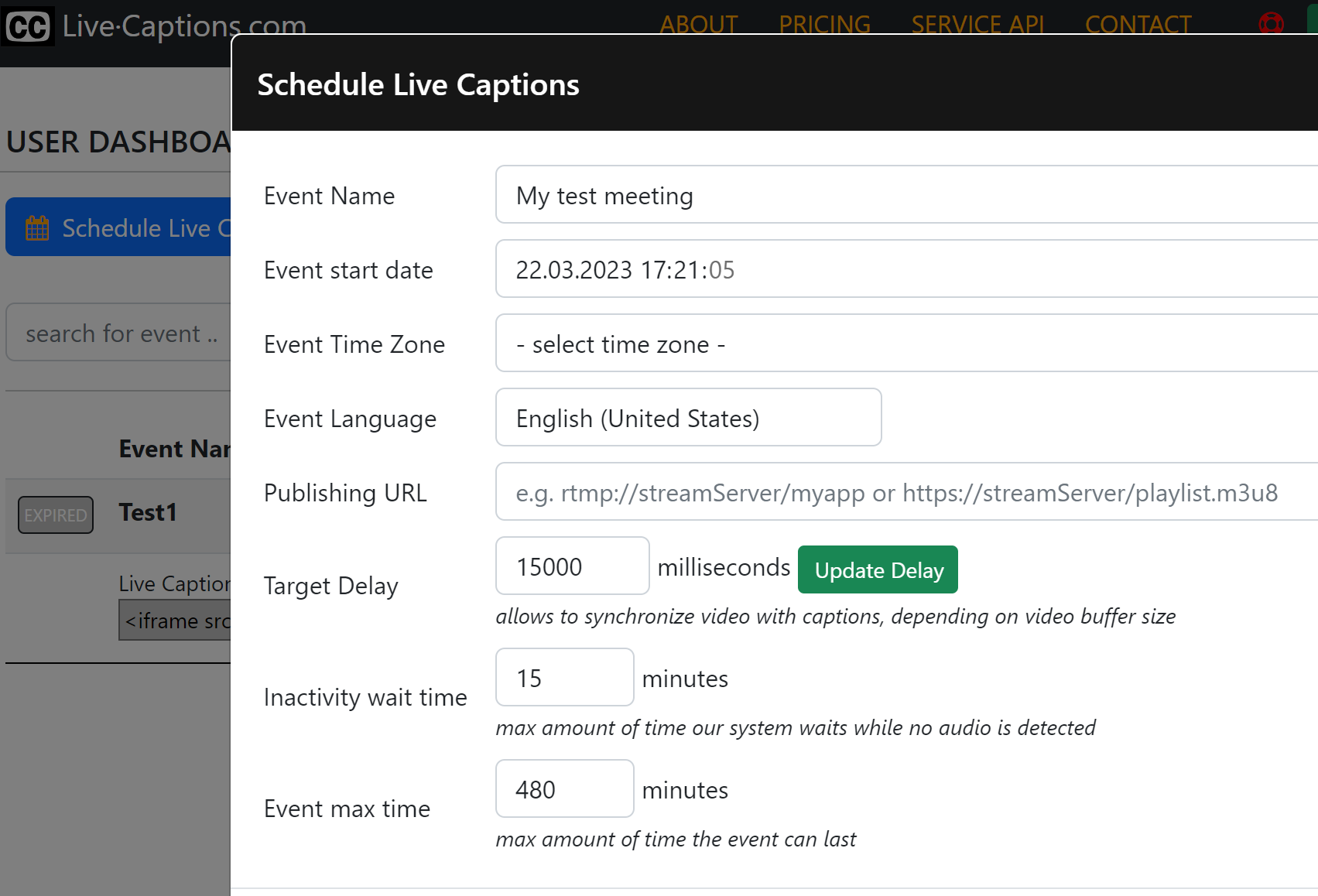 You might embed our transcript widget into your website, so once your live meeting stops, your live captions data will be available on your event page in a form of searchable transcript.
5. Once event is created, copy captions/ transcript embed code into your website, underneath your player. If you want to change the way it looks, you can adjust it using captions and transcript widget configuration tools.


Demo captions configuration:
Demo transcript configuration:
Advanced users, might use our programmatic Api in order to seamlessly integrate our service into their website.
6. Once your meeting starts, you will be getting real-time captions/ interactive transcript data on your website. If the captions are not synchronized with video, use 'target delay' setting on the event's form to adjust that.

If you have any questions related to our service, please contact us!